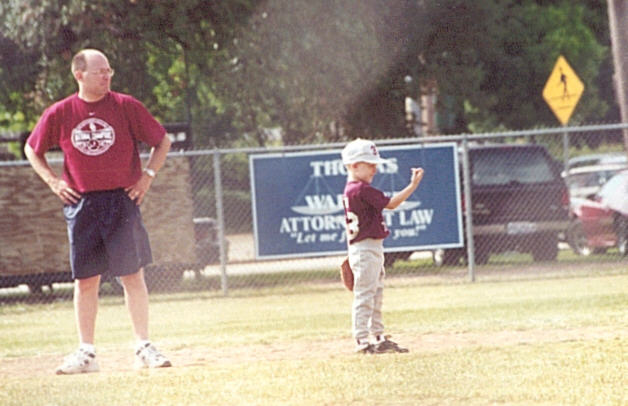 Dad and Zachary waiting for the next batter.
How's this pose for a "Rookie Card"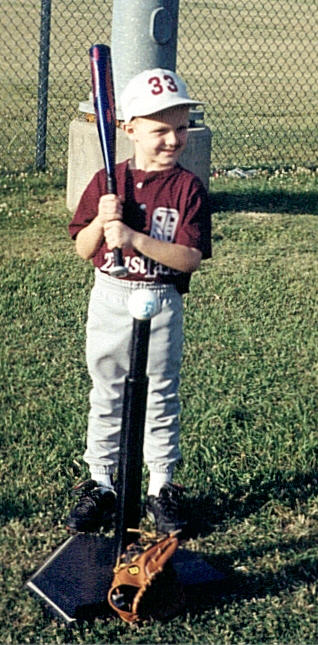 Hope the kid in green can catch this.

A well deserved snack.

"Did we win or what?"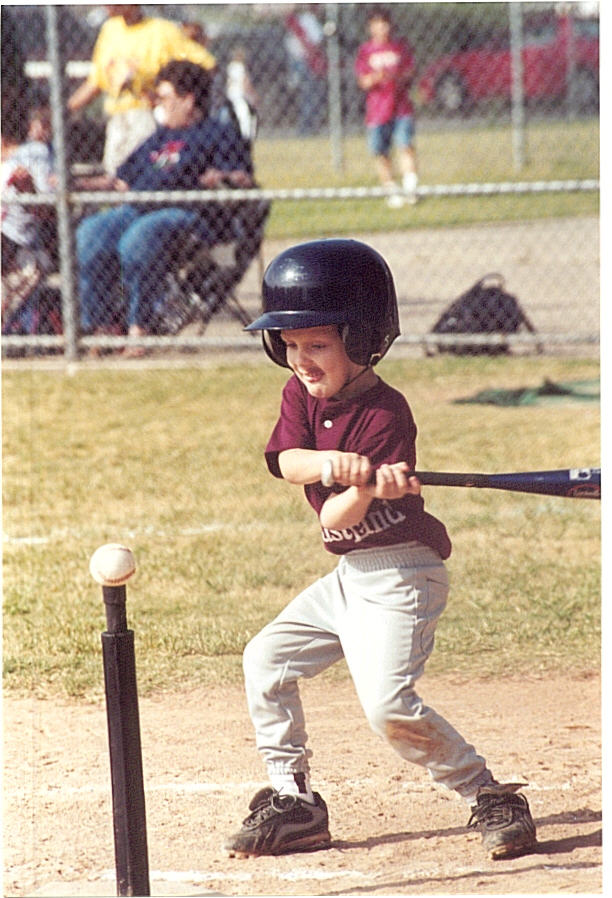 As you can see, Zach is very focused on hitting this ball. Check out the power in the swing.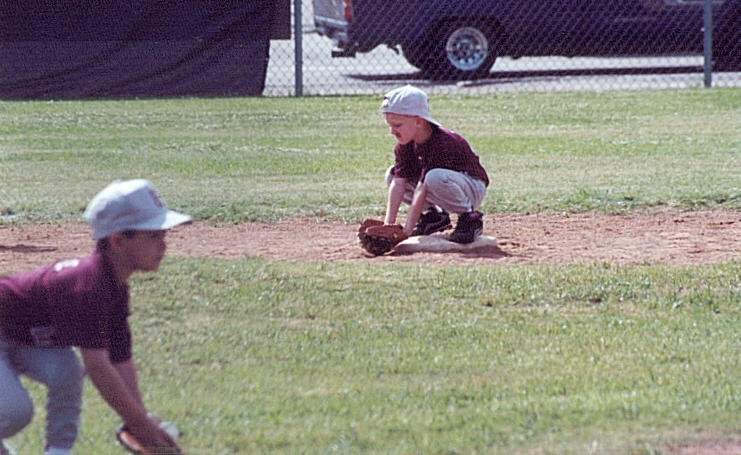 "I hope the ball comes my way!"