The plan was made two weeks in advance. There would be 8 couples leaving Alexandria and heading to New Orleans for LSU vs Illinois on New Years Day. There was nothing that could stop us. Except there were no tickets available. Short story, 6 couples got tickets and two didn't. Any guess as to who one of the two were. That's right. The Mileshouse. A quick conference was put together and the Mileshouse decided to travel with the Courville's to New Orleans. We decided to take the money saved from Sugar Bowl tickets and hop pubs around the French Quarters while watching the game on the TV's. After the game we rejoined our friends and walked Bourbon Street. The pictures tell the rest of the story.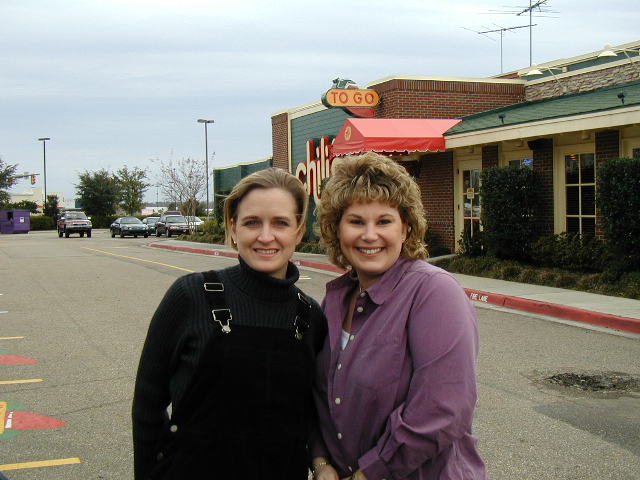 Melanie and Audrey are ready to see some ribs at Chilis in Baton Rouge.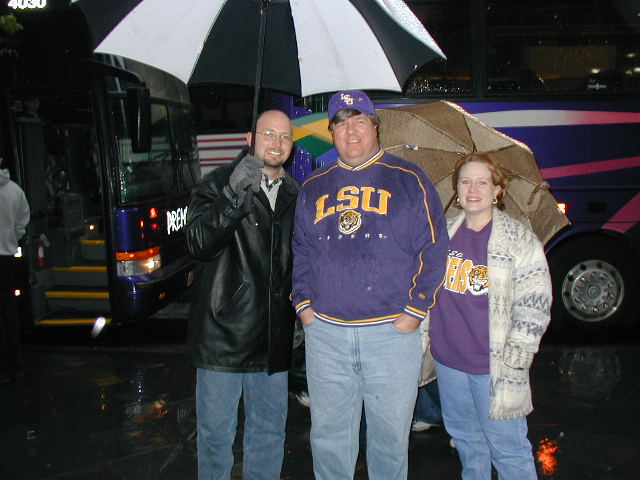 As Warren Morris predicted, we ran into Johnny and Janet on Canal Street in the cold and pouring rain.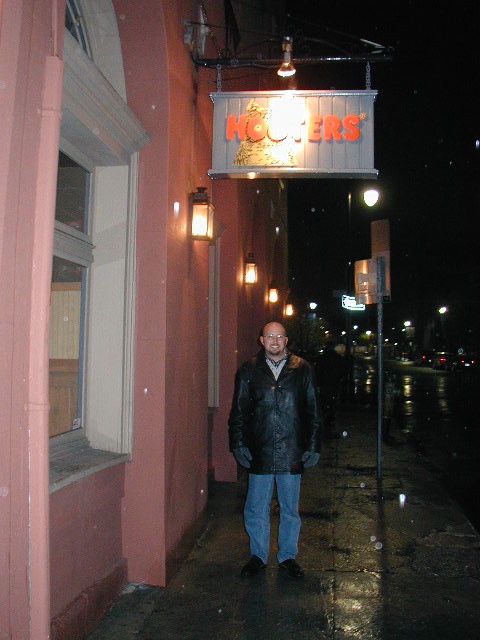 Do they have Ribs in here? Inquiring minds want to know.