After a long, long night celebrating the LSU win, we needed quick energy so off to Cafe Du Monde. We then loaded up the car and Scott mapped out the trip home. We were on the road for about an hour and the Tanger Outlet was spotted. Audrey used her womanly wiles and conviced Scott to stop. The girls were gone for an hour. Ahhh. We got back on the road and soon found out that Interstate 10 bridge over the Mississippi River was closed. Can you say "TRAFFIC!" So what to do. Melanie suggested shopping in Denham Springs since we were close. Once again we were shopping. We also stopped for lunch, gas and a quick stop at Hobby Towne. We left New Orleans at 9am and returned to Alexandria right at 5:30pm. What a day.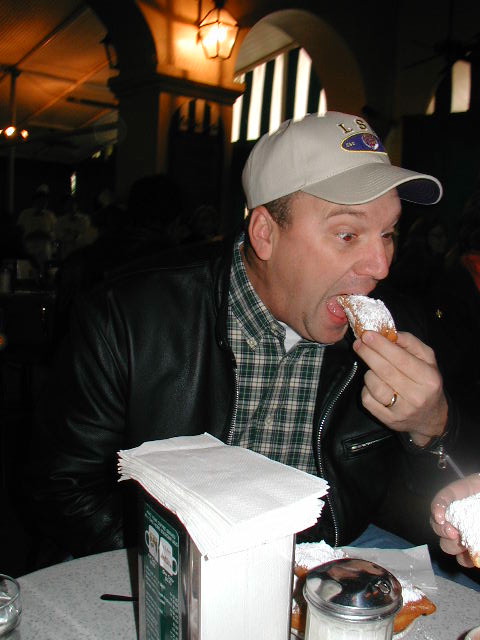 I bet I can eat 12 of these in two minutes...ready...GO!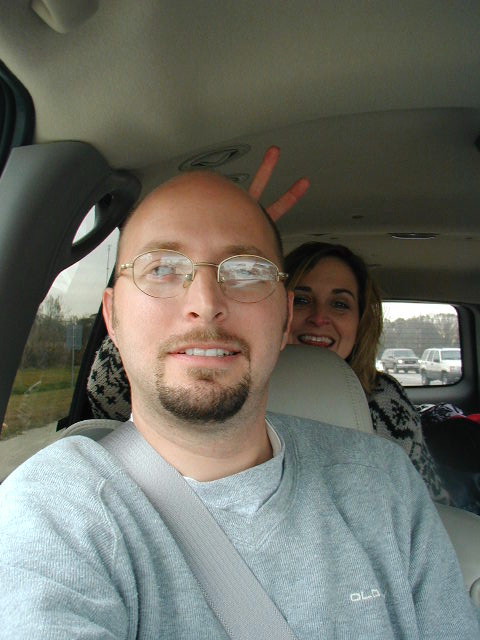 New hair growth for Dean? No respect.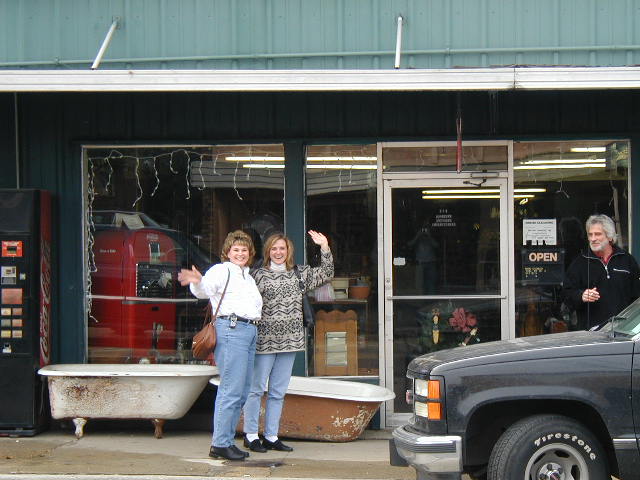 Hey boys...were over here..what do ya think about the bath tub? Is that Kenny Rodgers in the corner?
Scott thinking happy thoughts in the back seat. "Pretty colors...I'm bored"